The 2015 EXPO is slated for February 21 and 22, 2015.


We will begin updating this website with an exhibitor's list and seminar schedule over the month of July.

February 21nd & 22nd, 2015 • Saturday and Sunday

M.C. Benton Convention Center • Winston-Salem, North Carolina




Saturday 8AM to 5PM • Sunday 8AM to 5PM






The 2015 Expo is slated to be the largest in our 12 year history!

There is absolutely no other event, seminar, gathering, etc., that comes anywhere close to the Expo! This is the world's LARGEST event for the custom rod building craft and industry, larger in fact, than all other rod building events, gatherings, etc. combined.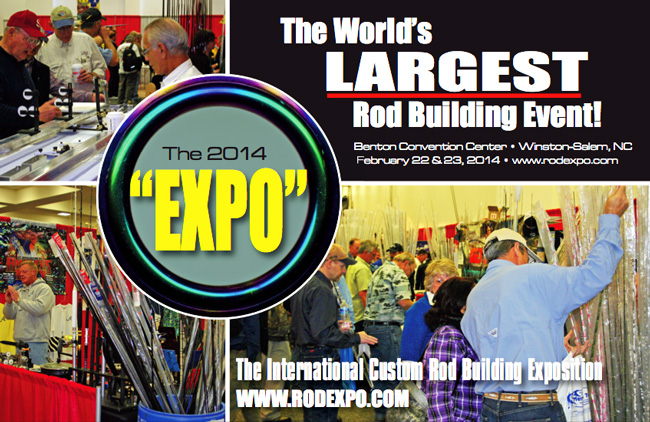 "I think of this event as the Superbowl of custom rod building."


Jason Brunner - St. Croix Rods




"The Expo is by far the finest combination of rod builders and craftsmen in the world under one roof."


Bill Batson - CEO Batson Enterprises